For the avid underwater explorer, the opportunity to dive down to the depths of the Caribbean Sea is pretty high up on one's bucket list. If you've chosen Bonaire for your next dive trip, you won't be disappointed. Although the water babies may disagree, there is more to the Caribbean than the nautical world under the sea. To experience the best that this idyllic island nation offers, in the ocean and on dry land, choose Bamboo Bonaire for a dive trip like no other.
Diving Opportunities Galore
First things first. Let's get planning. Whether you are a serious diver on a mission to get acquainted with Caribbean marine life or a couple looking to enjoy their honeymoon with the odd bit of an ocean adventure thrown in, Bamboo Bonaire has you covered. On-site you find 24/7 air and Nitrox tanks provided by our dive partner VIP Diving (free Nitrox upgrade!) and got plenty of rinse tanks and storage facilities for your dive gear available. We offer complete Drive, Dive and Stay packages to take all the hard work out of your hands.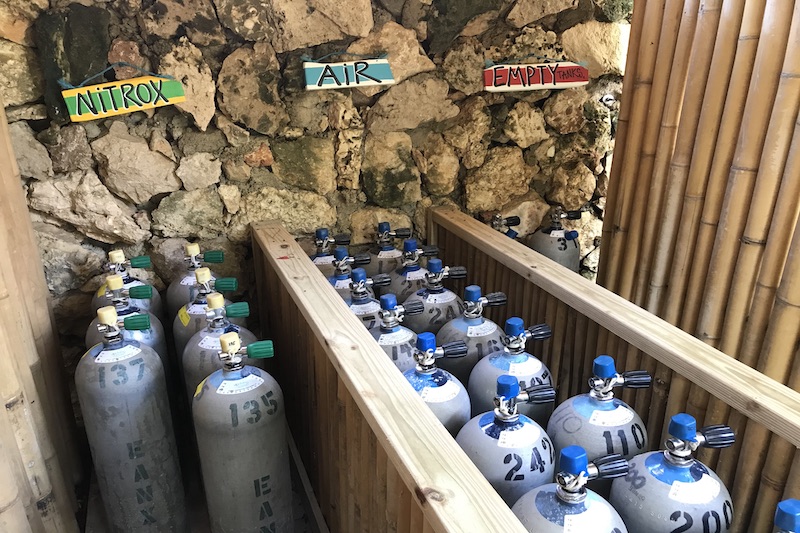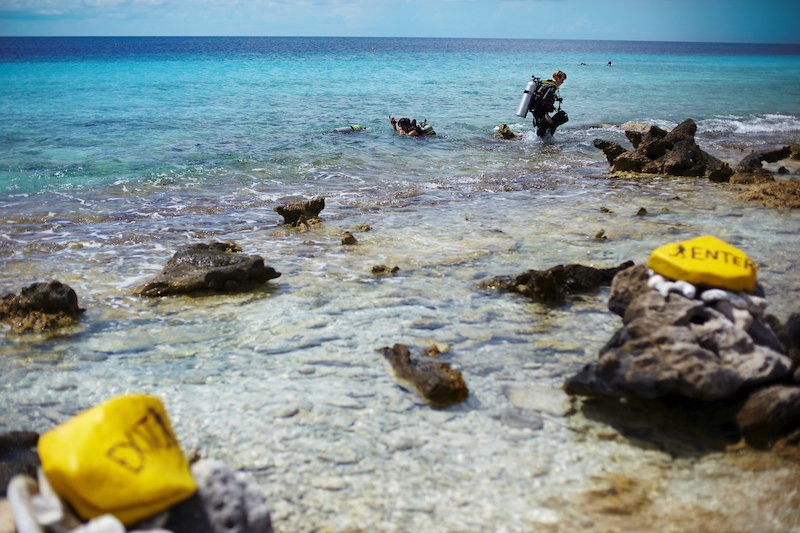 Divers visiting beautiful Bonaire will be spoilt for choice with over 60 on-shore dive spots, including Karpata, an all-time favorite amongst underwater adventurers thanks to its stunning coral formations and the location aptly named Alice in Wonderland with its unique double reef feature.
What's more, by choosing Bamboo Bonaire as your island home away from home, you'll be blessed to be within a 5 to 20-minute drive away from any of these diving spots. And if sub-aquatic quests aren't quite your thing, you can opt to take part in a whole host of exciting pursuits, including sailing, snorkeling, hiking, biking, and horse riding.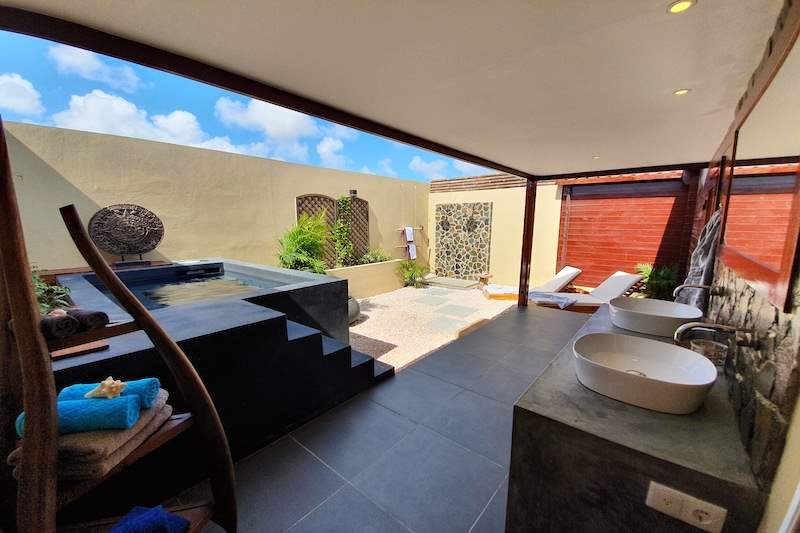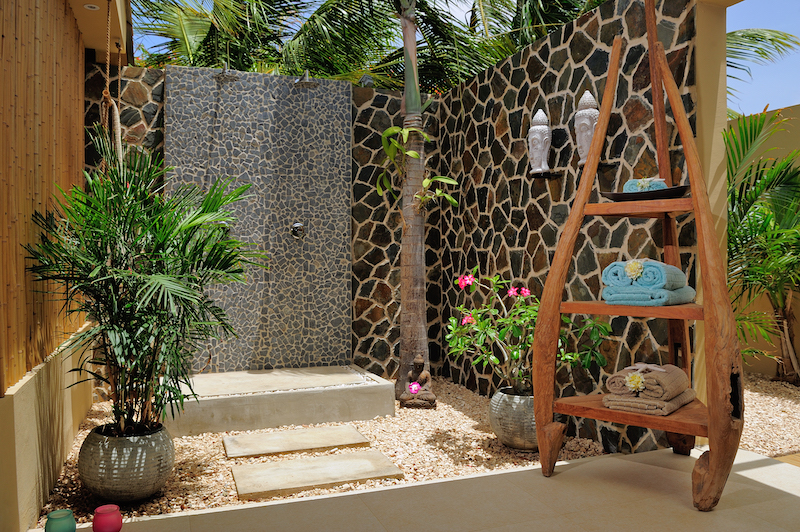 The luxurious cottages with full kitchens offer lots of privacy and are surrounded by a beautiful tropical garden with hammocks.  Superior Cottages are equipped with BBQ Grill and feature a private jacuzzi or plunge pool with an outdoor bathroom.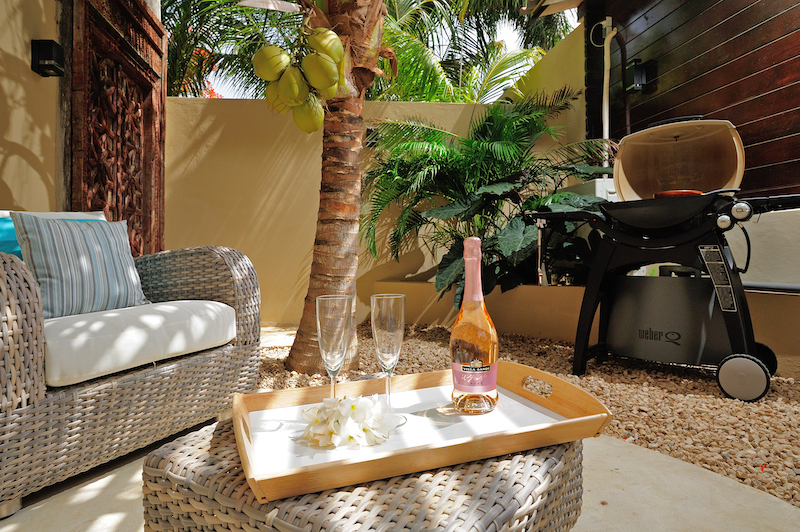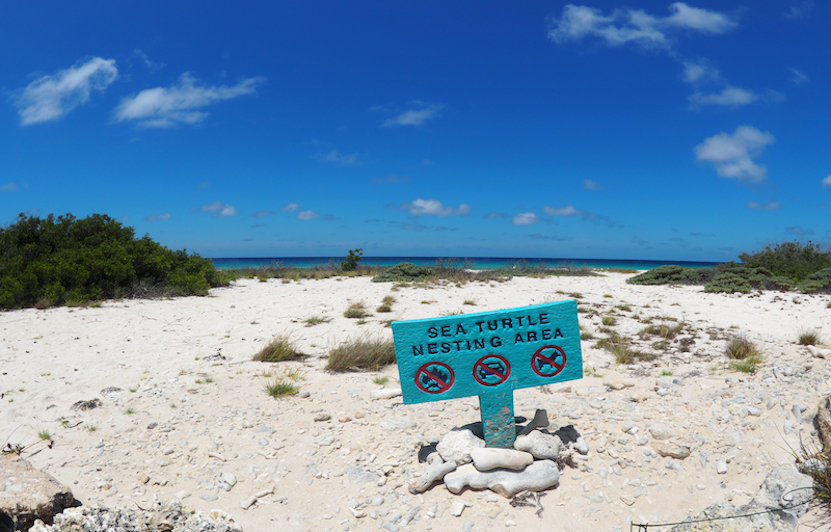 If you are keen to venture beyond the resort, a visit to the Washington Slagbaai National Park is a must-do. Alternatively, join the island's Sea Turtle Conservation for a fun and educative eco-activity as they go out on their nesting patrol trip between April and November.
Once you've worked up an appetite, you can rest assured your gastronomic needs will be taken care of at CHEFS, which just happens to be one of the most favorite island restaurants. Make sure to book your seat far in advance to enjoy this fine dining experience. Pamper yourself with a delicious daily breakfast in the restaurant or served in your cottage!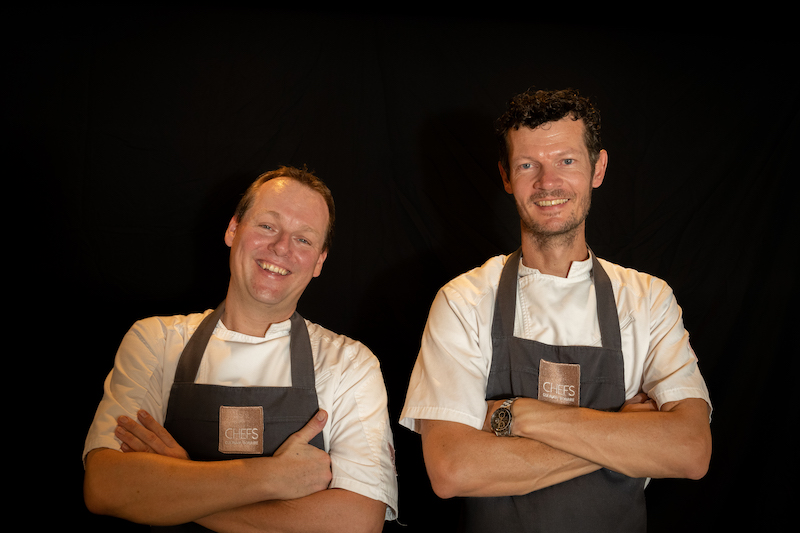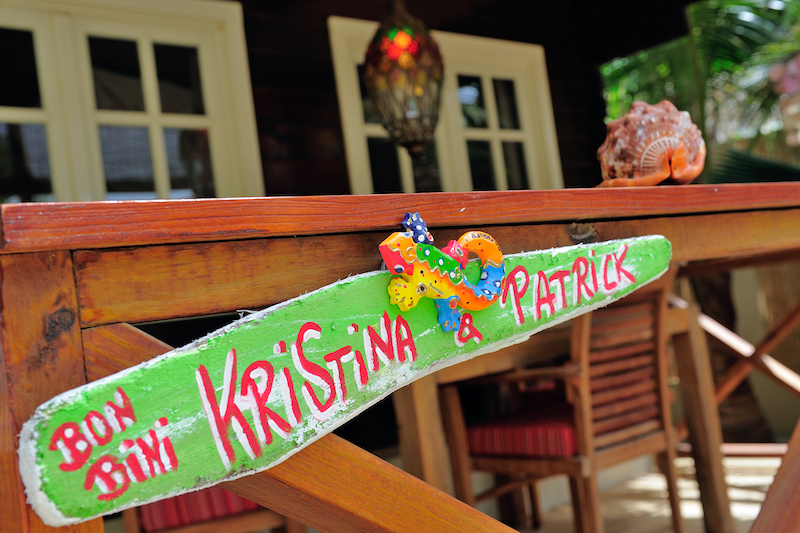 Enjoy Bonaire's beautiful underwater world and make it a one-of-a-kind dive vacation at Bamboo Bonaire Boutique Resort.  Our passionate team is ready to give you a warm welcome and create your next dive adventure with lifetime memories!