Are you soon to tie the knot? There can't be anything more magical than celebrating your nuptials by spending time together in an intimate tropical oasis on the beautiful Caribbean paradise island of Bonaire.
If you are looking to pull out all the stops and have yourself a memorable honeymoon that you'll be talking about for years to come, then Bamboo Bonaire is the place to be, and here are just a few of the reasons why?
Romance and Privacy Guaranteed
First up, Bamboo Bonaire is known as one of the most romantic spots on the island, and it won't take you too long to see why it has gained this reputation. This intimate tropical oasis has been developed with couples in mind. From the champagne breakfast in bed service presented by the on-site restaurant CHEFS to going the whole hog with Bamboo Bonaire's To The Moon and Back couples package, romance lies at the heart of everything we do.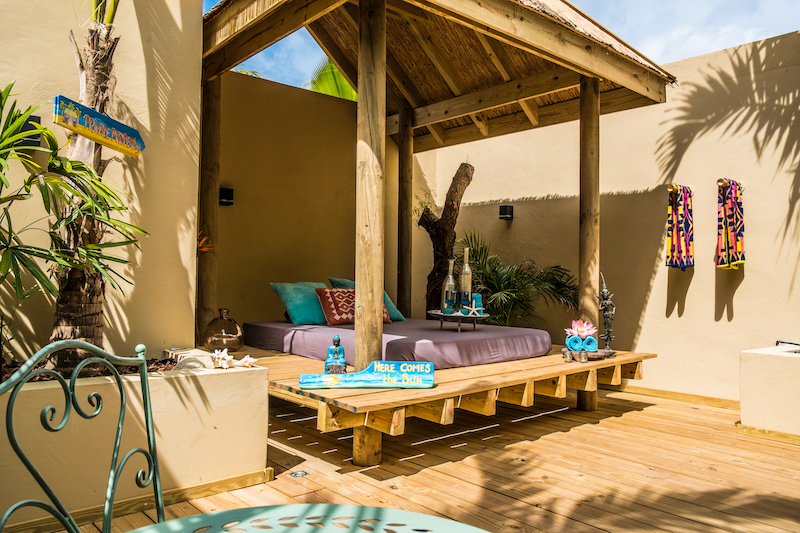 What's more, we understand that a honeymoon is a precious time for a couple where they want to spend time alone. This is why our accommodation options at Bamboo Bonaire include a kitchenette to give couples the opportunity to live totally independently from the rest of humanity. Looking for romantic sunset dining? You find 6 waterfront restaurants within walking distance for Bamboo Bonaire resort.
Book the Honeymoon Suite for something extra special with its private saltwater jacuzzi, luxurious indoor bathroom and outdoor rain shower complete with a bamboo daybed!
Finally, we've gone the extra mile to give couples the peaceful ambiance they want on their honeymoon by making Bamboo Bonaire a child-free property! So you can guarantee you won't ever be disturbed by screaming kids in the morning!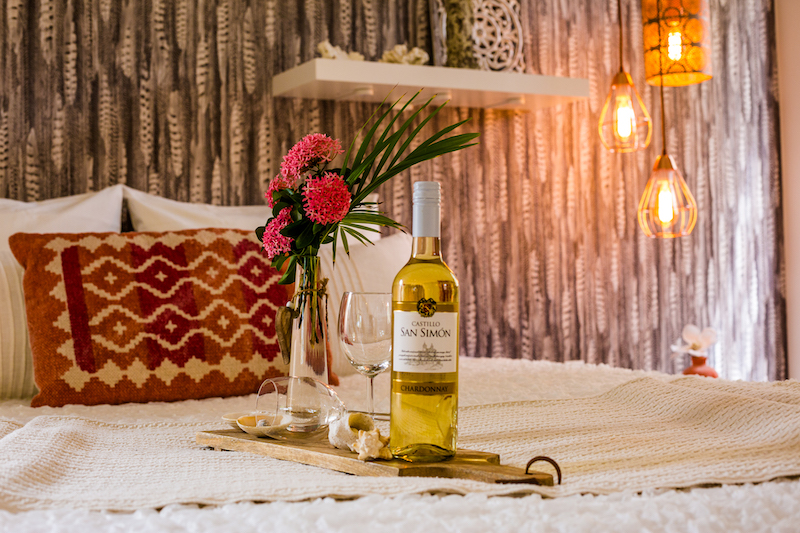 Making Memories That Last A Lifetime
For some couples, an idyllic honeymoon is about creating a home away from home while having the luxury of never having to leave their room. However, if you think staying put might result in you becoming restless, worry not. There are plenty of exciting activities to get stuck into while you enjoy your time on the island of Bonaire.
Whether you want to explore the stunning Caribbean seas with a snorkel tour or explore the island with a rental car, there is so much to see and do here. And of course, it wouldn't be the honeymoon of a lifetime without a nice romantic dinner and guests at Bamboo Bonaire are in luck with the renowned CHEFS restaurant being right on their doorstep. Regardless of what floats your boat, speak to our front office staff, who are always on hand to offer a personal service when it comes to making dinner reservations at the island's best restaurants or organizing recreational activities that will make your honeymoon that much more enjoyable.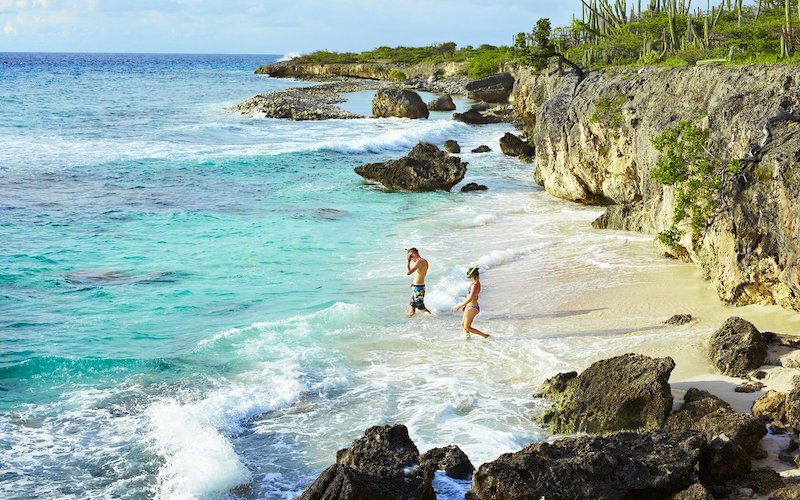 So what are you waiting for? Whether you want to spend quality time snuggled up with your other half or make memories together by getting stuck into island life on Bonaire, Bamboo Bonaire is here to help you create your dream honeymoon.