Planning your Bonaire trip
After all the uncertainty with the coronavirus pandemic, life is finally starting to go back to normal little by little. Planning your first post-pandemic trip can also feel like traveling for the very first time again. Things like "What are the entry protocols" and "How do I get there" are definitely some questions that may arise. Luckily, this article will sum up everything you need to know for that first post-pandemic trip to Bonaire!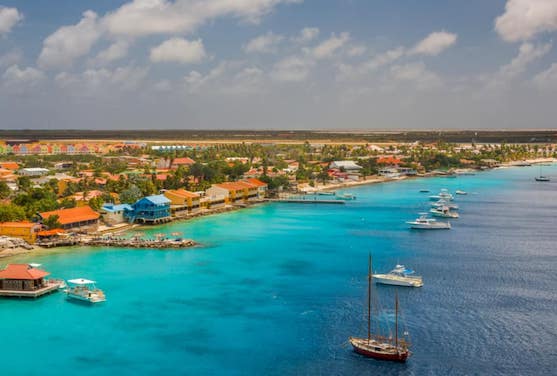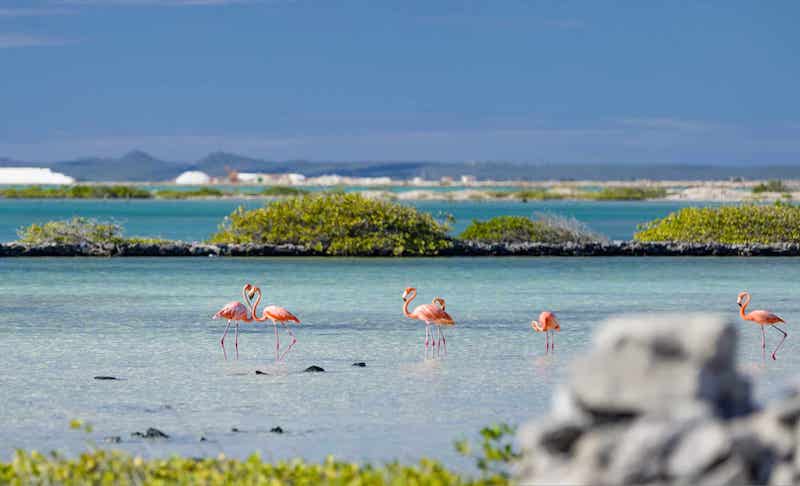 How can I get to Bonaire?
Bonaire receives weekly direct flights via North America*, Europe and the Caribbean. Delta & American Airlines are resuming their direct flight schedule per June 5th, 2021! Can't find the right flight connection from North America?  You can also route through Curacao which typically adds 1.5 hours to your travel time. Fly to Bonaire via Curacao multiple times on a daily basis with the reliable airline Divi Divi.
Keep yourself updated through Bonaire's official government channels.
Flights to Bonaire via Europe remain unchanged. Main airline carriers that offer daily direct flights from The Netherlands to Bonaire are KLM and Tuifly.
*Direct flights from North America: MIA-BON with American Airlines, ATL-BON with Delta Airlines, IAH-BON and EWR-BON with United Airlines. United is scheduled as of November 2021.
What are the current entry requirements?
Traveling to Bonaire is fairly easy! Prior to arrival, you must fill in and submit a Health Declaration Form. As entry requirements are changing please visit the official Bonaire page for the latest update per country.
Bonaire has made an antigen test location available at Bonaire International Airport for arriving travelers* who have not been able to take an antigen test in their country of origin, 24 hours prior to departure. In addition to the antigen test, travelers must present a negative PCR test result, taken up to 72 hours before arrival on Bonaire.
The best part? Once you've done the testing and your results are negative, you're free to roam the island and discover Bonaire as no quarantine is required.
Does your home country require testing on your way back? There are several test facilities available throughout the island. Including one down the street from the resort!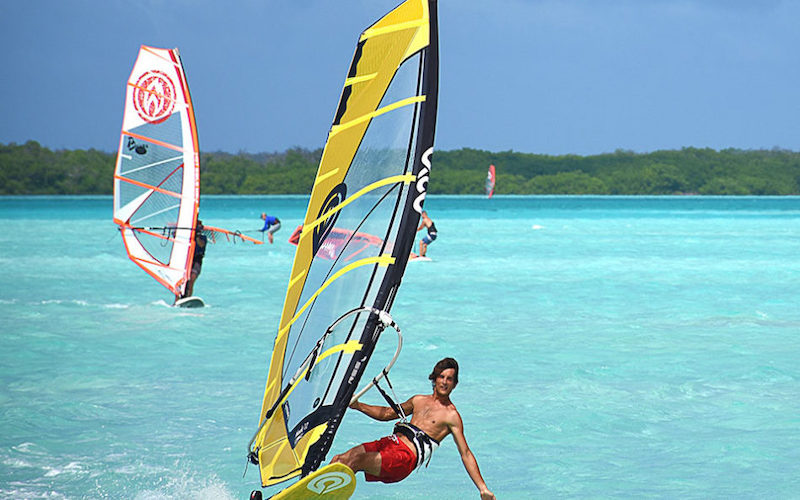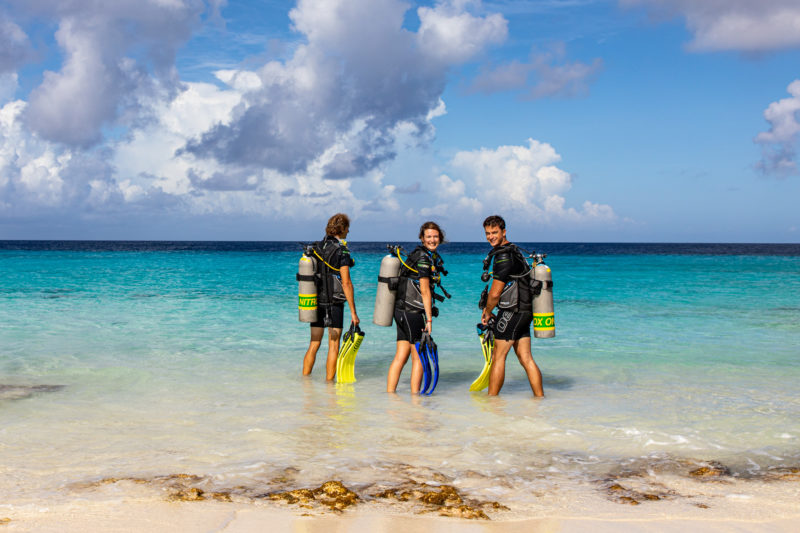 Can I still make the most of my trip and enjoy activities?
Definitely! As Bonaire has always been an outdoors destination, most activities will take place outside in open air with plenty of distance. Although there may be some measures involving group activities (limited capacity) you can enjoy all the activities the island has to offer.
What are some measures on the island that I need to take into account?
Bonaire is not much different than other destinations around the world. The basics apply here as well, such as keeping your distance, avoiding large crowds, coughing and sneezing into your elbow and making sure you wash and sanitize your hands frequently. It may be required to wear a face mask upon entry into some stores, but not when you are in open air with enough distance. Easy right? And in the unfortunate event that you do start to feel sick, stay inside, you contact our front desk and we will guide you on what to do.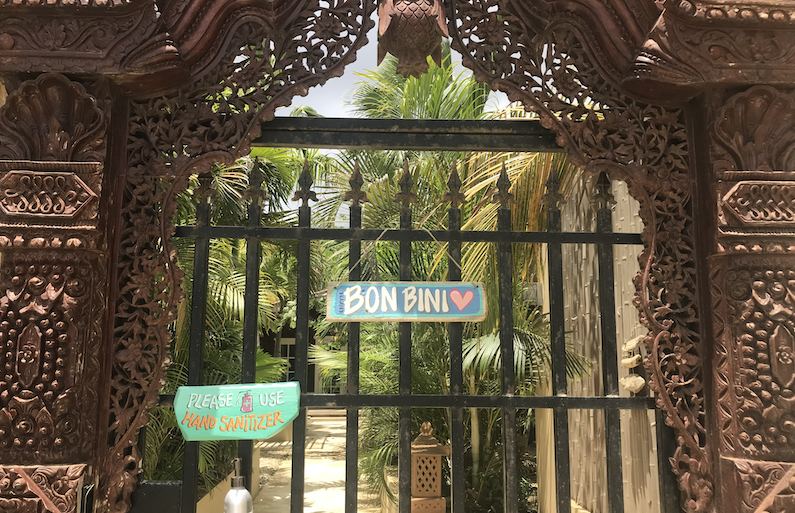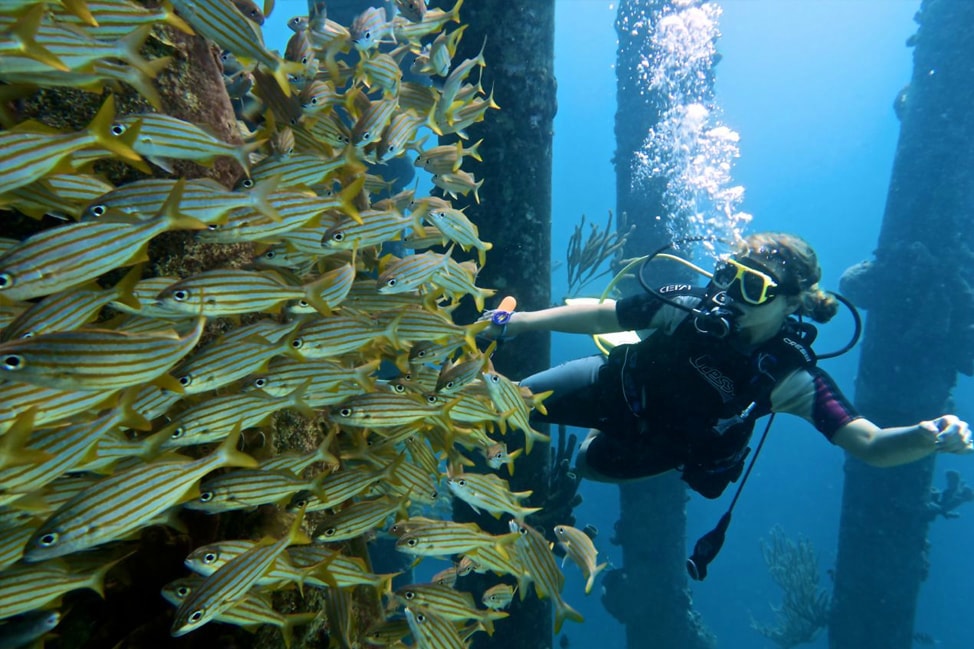 Last but not least, enjoy your Bonaire vacation!
After quarantining for so long, you deserve this trip! Most of our lives have been turned upside down and we suddenly had to work from home, stay inside and stop all social interaction. It has been quite the stressful time trying to keep everyone healthy and safe, all while juggling the usual chores and life challenges at the same time. Give yourself the gift of ultimate relaxation, fresh open air and Caribbean vibes.
And if you've chosen Bonaire as your post-pandemic destination, then you should definitely consider staying at Bamboo Bonaire! This tropical oasis is an intimate hideaway, perfect for those seeking to reconnect after such a whirlwind of a year. With fully equipped private cottages featuring your very own jacuzzi or plunge pool, it doesn't get any better than this. Bonus: Check out our Value Season 2022 special with $25 cash back per night! What are you waiting for? Bonaire is calling!