Ready for that ultimate adventure? Bonaire may be a small island, but it sure does pack a punch when it comes to activities. Whether you're an active thrillseeker or a more relaxed and laid back type of traveler, this island definitely has something for you. Discover our 10 favorite activities and start planning your escape.
Kiteboarding
For years, Bonaire has been known as the perfect paradise for kiteboarders, windsurfers and divers. Kiteboarding especially is an activity that both locals and tourists engage in frequently. When arriving on Bonaire, while your plane is still descending, there's a pretty big chance you might see many colorful kites in the waters near the shore. Those are kite boarders catching waves! There are two kitesurf schools on the island and Kiteboarding happens mostly on the west side of the island.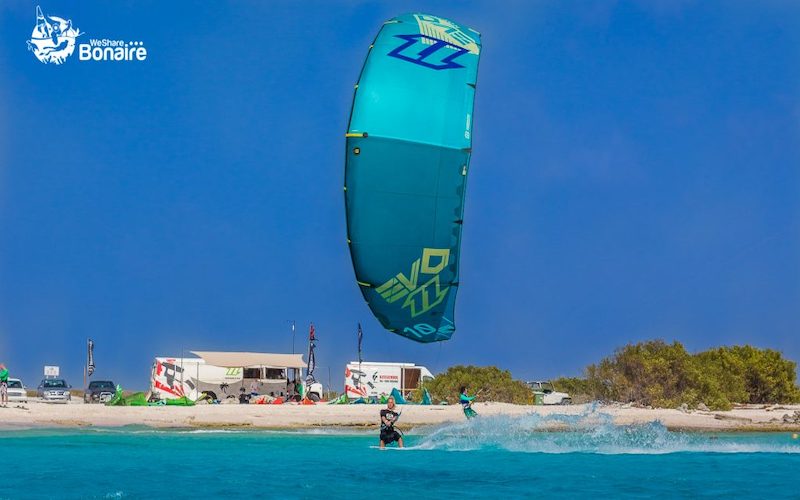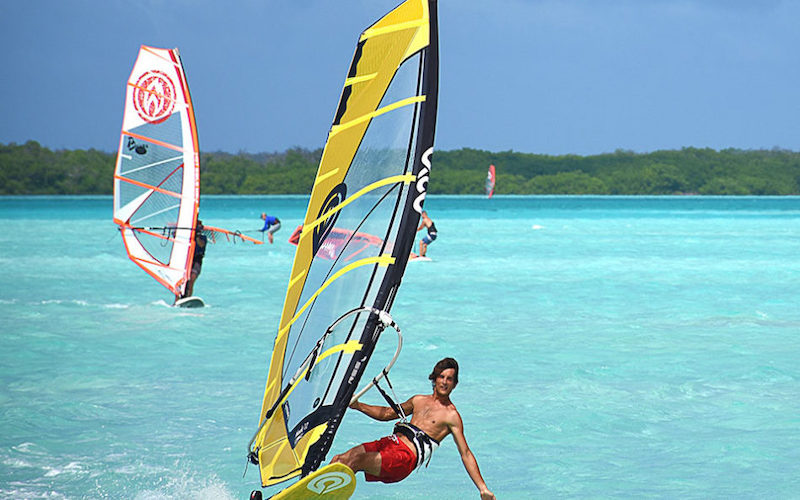 Windsurfing
Whether you're a beginner or experienced windsurfer, you should know that Bonaire is recognized as one of the best places worldwide to practice this thrilling sport. The weather conditions are close to perfect year-round and the water near Sorobon beach is pretty much perfect.
Diving
Looking to discover the underwater world as well? Time to go diving! There are many popular dive spots around the island, and the great part is that Bonaire is mostly known for amazing shore dives, where all the beauty is just a few meters away from shore. Close to Bamboo Bonaire Resort, there is the popular "Bari Reef" and "The Cliff" which has been voted #1 in the entire Caribbean region for diversity in fish. No need to bring your equipment along! If you're staying at Bamboo Bonaire, equipment can be arranged for you.
Remember: Safety first! Always plan your dives in between your stay so you have at least 1 rest day before heading back home on a plane.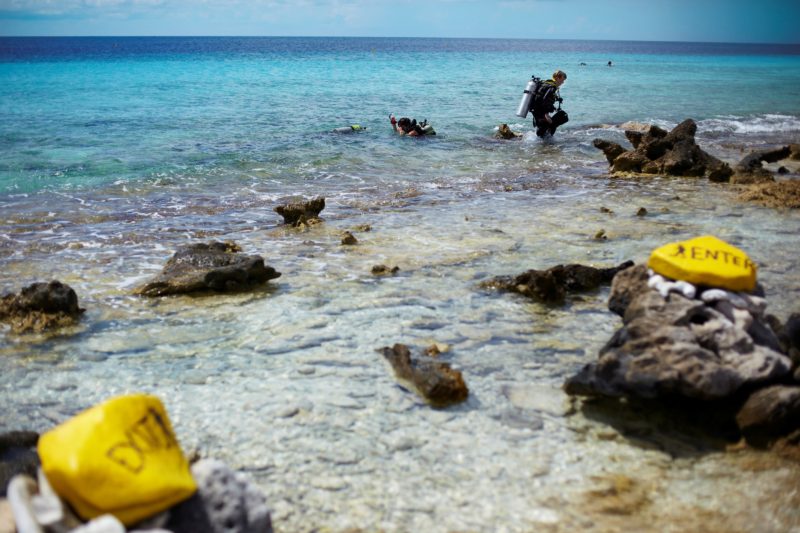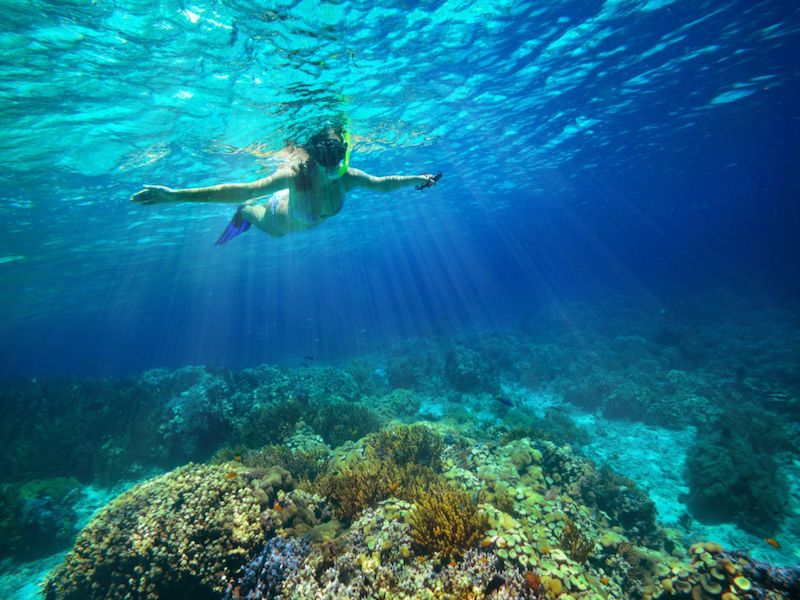 Snorkeling
Not a diver, or traveling with family or friends that prefer to stay closer to the surface? There are so many great spots to snorkel near the coast of Bonaire. The best snorkeling sites are found on the western coastline, where the water is protected from rough waves and winds. Because of this, you can also snorkel at ease and really take in the beauty of the reefs, corals and fish.
Sightseeing
Let's explore the island above the water! It's highly recommended to rent a car on Bonaire so you can discover the island at your own pace. Because everything is easily accessible, you can actually plan several activities in one day as well. Some sightseeing spots to consider:
Salt Pans
Flamingo Sanctuary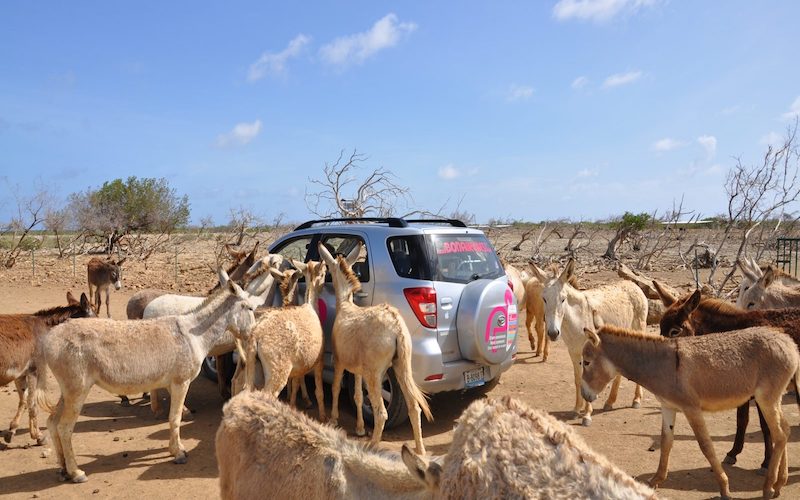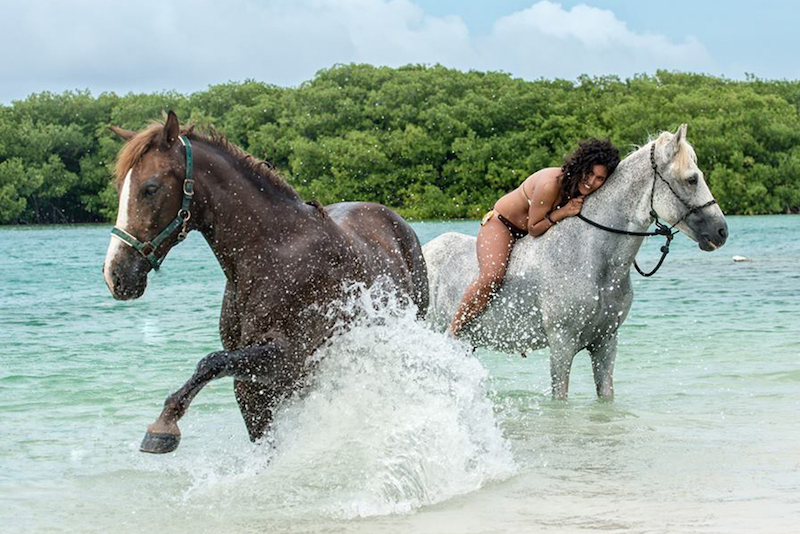 Eco adventures
Over the years, Bonaire has become quite the destination for eco-tourism. If you want to discover the island while leaving a minimal footprint behind, the following activities are great options:
Offroading
Feeling the need for speed and adrenaline? Go offroading on one of the many routes Bonaire has to offer. Choose a route with a smoother road, or go hardcore and explore rigid terrain. Either way, we would highly suggest wearing clothing that can get dirty and you should definitely bring a bandana and goggles to protect your eyes and face, as it will get dusty! After your off-roading trip, the beach would be a perfect ending to cool off and wash away some of that dirt before heading back to your hotel to get ready for dinner.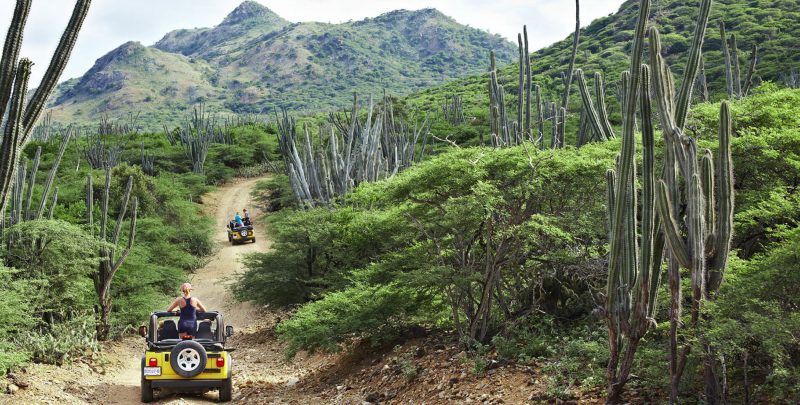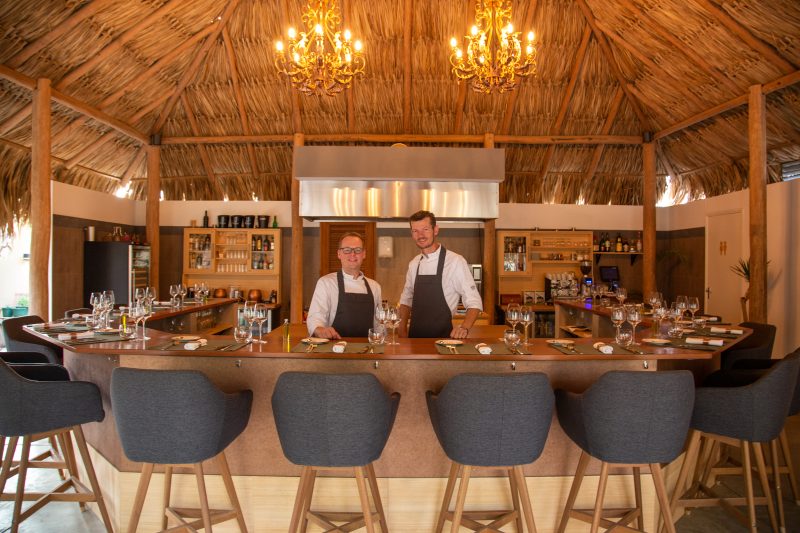 Dining
Speaking of dinner, these past years Bonaire has grown massively when it comes to gastronomical experiences. For a memorable experience, we'd suggest making a reservation at CHEFS Restaurant, located in Bamboo Bonaire Boutique Resort  or Brass Boer Restaurant, located in Delfins Beach Resort. These fine dining restaurants will excite your taste buds and give you an experience to remember. We'd definitely recommend making a reservation in advance, as these restaurants tend to be fully booked weeks in advance.
Shopping
Bonaire has a small, yet vibrant city center, where you can shop all the essentials you may need for the duration of your trip and more. Looking for perfect souvenirs to take home? No doubt you'll find them here. One must-try is the popular "Cadushy" liqueur, which is locally produced from a cacti that grows on island. Mix it in your favorite cocktail, or have it on the rocks for the best tasting experience. This vibrant green liqueur is an amazing keepsake!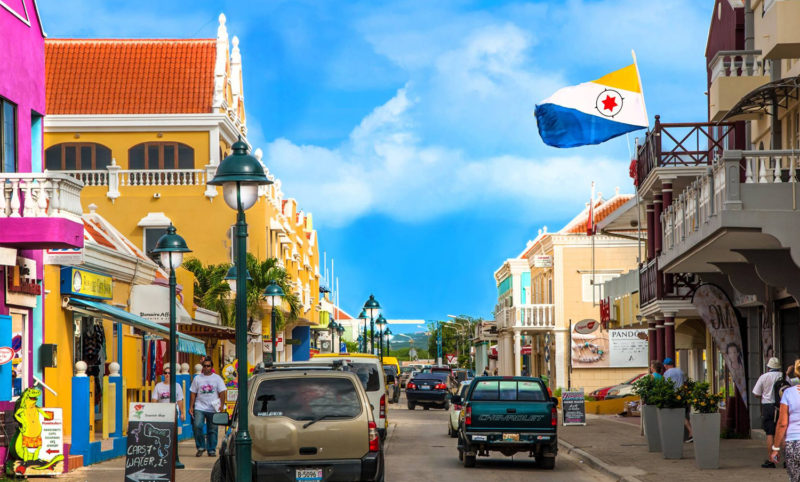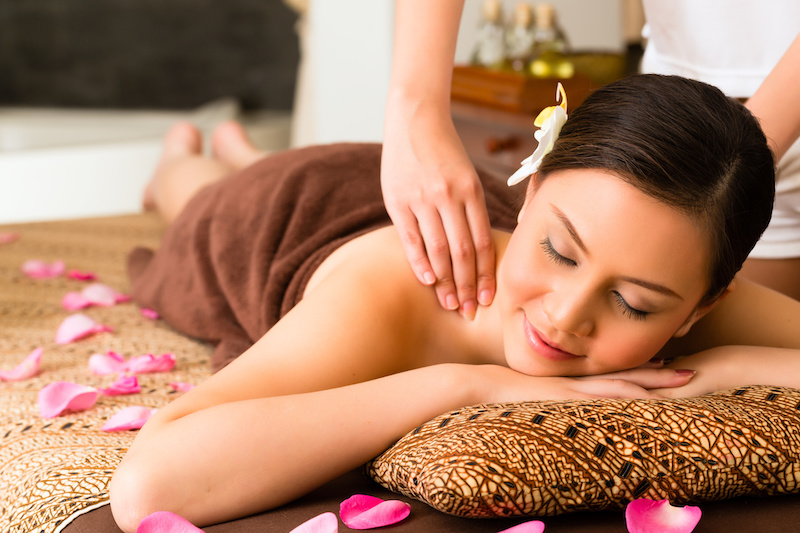 Relaxation & Wellness
Tired after all those awesome energy draining activities? Unwind, relax and let go of all the stress at the end of the day by visiting one of the many beaches on the island. Bonaire may not be known for long stretches of white sandy beach, but the waters are still extremely clear, blue and refreshing. Depending on where you choose to stay, there may also be a massage spa available where you can book different treatments depending on your needs. At Bamboo Bonaire you can even choose a room type with your own private plunge pool or jacuzzi. Or try their new Hammam Body Treatment or Couple Massage for totally relaxation! Relaxation never sounded so good.